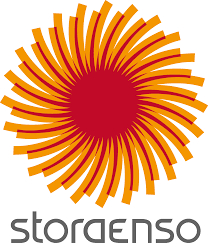 Stora Enso develops and produces solutions based on wood and biomass for a range of industries and applications worldwide, leading in the bioeconomy and supporting  customers in meeting demand for renewable eco-friendly products.
Building on  heritage and know-how in forestry and trees, Stora Enso is committed to the development of products and technologies based on renewable materials. The products, in many cases, provide a low-carbon alternative to products made from fossil-based or other non-renewable materials. 
Today the solutions are found in such segments as building, retail, food and beverages, manufacturing, publishing, pharmaceutical, cosmetics, confectionary, hygiene and textiles. Tomorrow, we believe there is the potential to produce anything that's made with fossil-based materials from a tree.
Lumi by Stora Enso is a range of high-quality, woodfree ,coated papers for highly demanding image and text printing, offset and digital printing.
Related Products